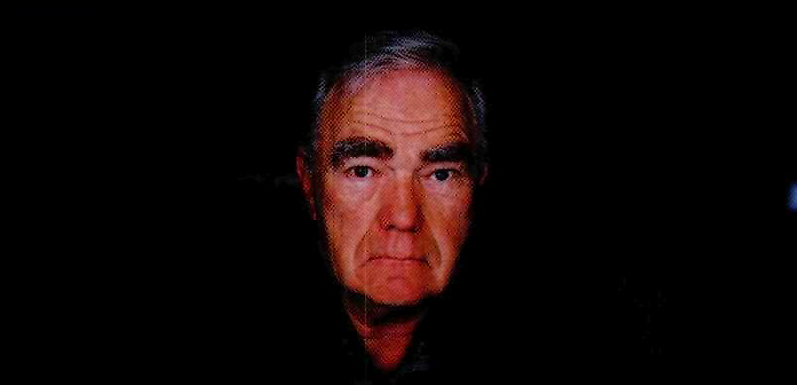 Great storytelling matches how we remember
So, what is a story?
Essentially, a story expresses how and why life changes.
How would an executive learn to tell stories?
Stories have been implanted in you thousands of times since your mother took you on her knee. You've read good books, seen movies, attended plays. What's more, human beings naturally want to work through stories. Cognitive psychologists describe how the human mind, in its attempt to understand and remember, assembles the bits and pieces of experience into a story, beginning with a personal desire, a life objective, and then portraying the struggle against the forces that block that desire. Stories are how we remember…[1]
In this world, you will have trouble[2]
What makes a good story?
You emphatically do not want to tell a beginning-to-end tale describing how results meet expectations. This is boring and banal. Instead, you want to display the struggle between expectation and reality in all its nastiness.
What's wrong with painting a positive picture?
It doesn't ring true. The great irony of existence is that what makes life worth living does not come from the rosy side. We would all rather be lotus-eaters, but life will not allow it. The energy to live comes from the dark side. It comes from everything that makes us suffer. As we struggle against these negative powers, we're forced to live more deeply, more fully.
So acknowledging this dark side makes you more convincing?
Of course. Because you're more truthful. One of the principles of good storytelling is the understanding that we all live in dread. Fear is when you don't know what's going to happen. Dread is when you know what's going to happen and there's nothing you can do to stop it. Death is the great dread; we all live in an ever shrinking shadow of time, and between now and then all kinds of bad things could happen. Ever since human beings sat around the fire in caves, we've told stories to help us deal with the dread of life and the struggle to survive. All great stories illuminate the dark side. I'm not talking about so-called "pure" evil, because there is no such thing. We are all evil and good, and these sides do continual battle. Audiences appreciate the truthfulness of a storyteller who acknowledges the dark side of human beings and deals honestly with antagonistic events. The story engenders a positive but realistic energy in the people who hear it.
Does this mean you have to be a pessimist?
It's not a question of whether you're optimistic or pessimistic. It seems to me that the civilized human being is a skeptic – someone who believes nothing at face value.
Great storytelling faces trouble
So, a story that embraces darkness produces a positive energy in listeners?
Absolutely. We follow people in whom we believe. To get people behind you, you can tell a truthful story. The story of General Electric is wonderful and has nothing to do with Jack Welch's cult of celebrity. If you have a grand view of life, you can see it on all its complex levels and celebrate it in a story. A great CEO is someone who has come to terms with his or her own mortality and, as a result, has compassion for others. This compassion is expressed in stories.
How do storytellers discover and unearth the stories that want to be told?
The storyteller discovers a story by asking certain key questions.
First, what does my protagonist want in order to restore balance in his or her life? Desire is the blood of a story. Desire is not a shopping list but a core need that, if satisfied, would stop the story in its tracks.
Next, what is keeping my protagonist from achieving his or her desire? Forces within? Doubt? Fear? Confusion? Personal conflicts with friends, family, lovers? Social conflicts arising in the various institutions in society? Physical conflicts? The forces of Mother Nature? Lethal diseases in the air? Not enough time to get things done? The damned automobile that won't start? Antagonists come from people, society, time, space, and every object in it, or any combination of these forces at once.
Then, how would my protagonist decide to act in order to achieve his or her desire in the face of these antagonistic forces? It's in the answer to that question that storytellers discover the truth of their characters, because the heart of a human being is revealed in the choices he or she makes under pressure.
Finally, the storyteller leans back from the design of events he or she has created and asks, "Do I believe this? Is it neither an exaggeration nor a soft-soaping of the struggle? Is this an honest telling, though heaven may fall?"
Great storytelling shares self-knowledge
Does being a good storyteller make you a good leader?
The art of storytelling takes intelligence, but it also demands a life experience that I've noted in gifted film directors: the pain of childhood. Self-knowledge is the root of all great storytelling. A storyteller creates all characters from the self by asking the question, "If I were this character in these circumstances, what would I do?" The more you understand your own humanity, the more you can appreciate the humanity of others in all their good-versus-evil struggles. I would argue that the great leaders Jim Collins describes are people with enormous self-knowledge. They have self-insight and self-respect balanced by skepticism. Great storytellers – and, I suspect, great leaders – are skeptics who understand their own masks as well as the masks of life, and this understanding makes them humble. They see the humanity in others and deal with them in a compassionate yet realistic way. That duality makes for a wonderful leader.[1]
---
Fryer, Bronwyn. "Storytelling that moves people. A Conversation with Screenwriting Coach Robert McKee." Harvard Business Review 81.6 (June 2003): 51-55.
The Bible. New International Version, 2011. John 16:33.